Private Money Scout Affiliate Program
Whether you are a beginning or novice real estate investor, looking to work from home, or are already familiar with real estate investing and simply looking for an additional income stream, this program offers a great opportunity to
learn while you earn
.
Here's How It Works: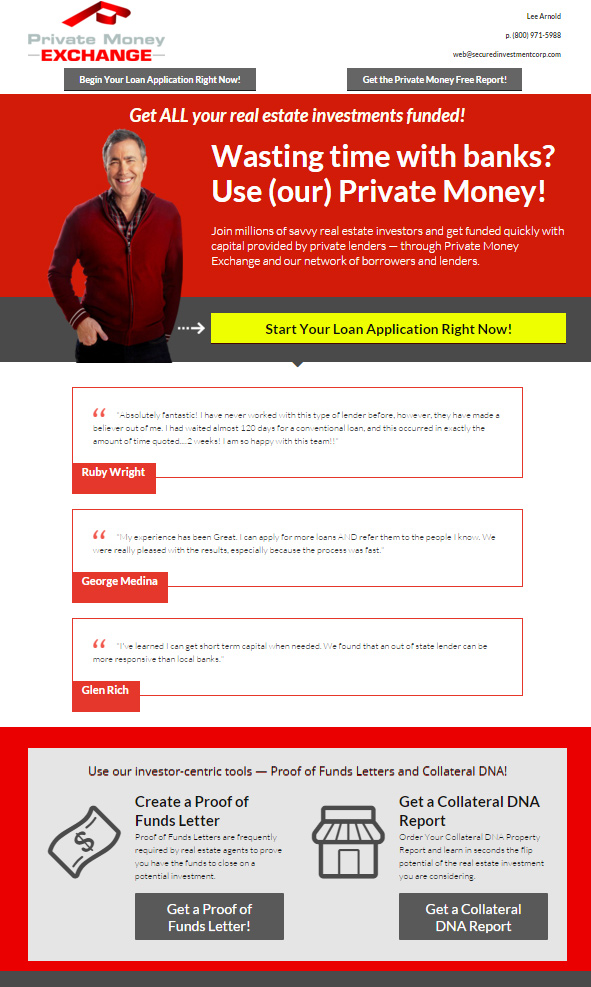 As a Private Money Scout Affiliate, you will receive a Landing Page (a.k.a "mini-site") with your name and your contact information, if you choose to display it. Folks interested in real estate investing or looking to borrow money for a specific real estate project then fill out your form.
Each lead is then tagged with your tracking information and assigned to an experienced loan officer.
Since we lend exclusively through private money funding, we are more interested in great real estate deals. Borrowers can choose terms where no credit checks are necessary, making the application process more viable than a bank. You then earn money on the deals we fund from your leads!
Click here for an example Landing Page
How Will People Find My Page?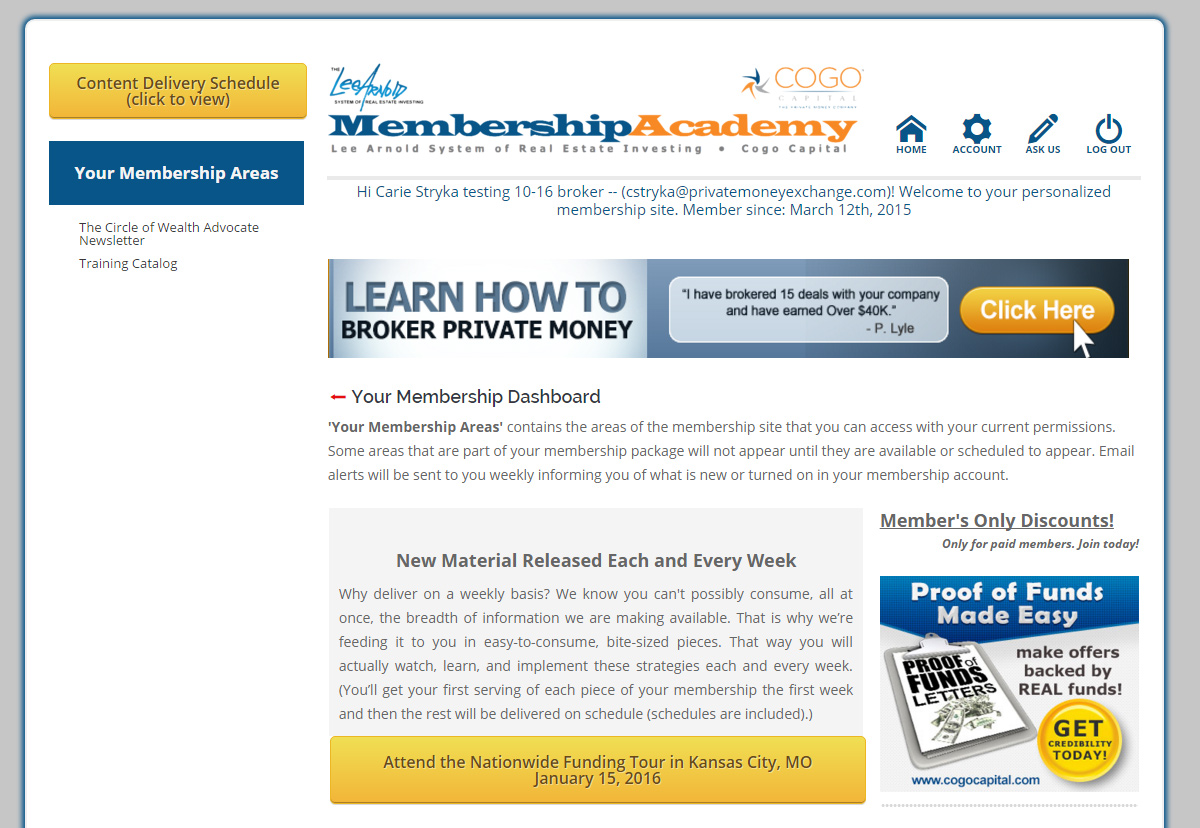 In addition to your Landing Page, you are also given access to the PME Back Office, where you can view your leads and their details, and access a full range of helpful affiliate marketing resources and learning tools, including our affiliate training webinars, which will help teach you how to best leverage networking and social media to promote your Landing Page in the real estate investor's market.
How Much Can I Earn?
As with any commission-based pay structure, earning potential relies on effort. Some Scouts choose to network face-to-face at real estate functions and REI clubs and represent themselves as "Independent Private Money Financing Specialists" who can assist investors in obtaining funding for real estate projects. Others choose to work solely online, letting their Landing Page do the talking for them while focusing on driving online traffic.
For each loan we fund as a result of any Scout lead you generate, you earn 25 basis points (i.e. .0025 x loan amount). For example, if a borrower needs a relatively modest loan of $50,000 and we fund his deal - you instantly earn $125.00! We do all of the paperwork and manage the deal from start to finish. All you have to do is get potential borrowers and lenders in the door — to your landing page. It's that simple.
Loans closed within any calndar month are paid out on the 25th of the following month.
Plus, there are contests, sweepstakes, and rewards throughout the year - and all for NO monthly fee!
60 Day Risk Free Guarantee

Guarantee
For all of the deals that close within the first 60 days of enrolling as an Affiliate, we will pay out
double
the basis points. That means if we lend $100,000 to a borrower that you bring in, you get a check for $500.00!